About
Eco-sustainability and willingness to present new ideas in the furnishing are two of the reasons which create the AuroraGlassDesign brand.
This young brand has been strongly desired by its founder Davide Rossi, who having a fifteen-year experience in the family glassworks, realized the potentiality of this wonderful and absolutely modern material.
AuroraGlassDesign provides new proposals in the interior design, being itself inspired by the great brands in the lighting, fashion and furnishing, which made creativity their centerpiece.
Our project aims to enrich the creativity of the architects and the range of the new items for the interior designers by two essential aspects: it provides tested systems for the construction of the furnishing and it enables to range in the choice of all type of glass. It is for this reason that our work methodology is suitable for the professionals who make design and it can be therefore divided into three phases:
1 – CHOICE BETWEEN ALL TYPE OF GLASS
2 – DESIGN AND RENDERING OF THE ITEM
3 – MANUFACTURING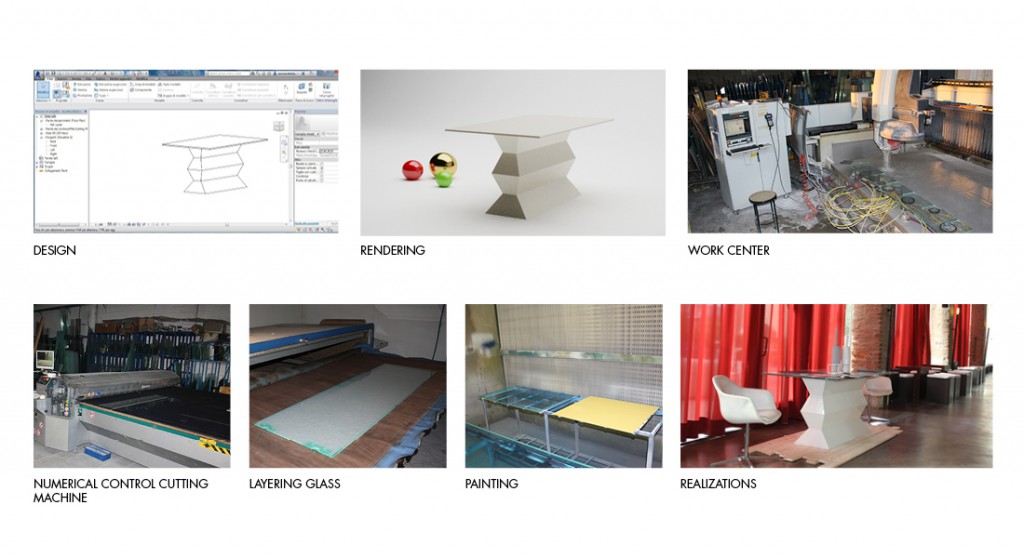 It is thanks to this subdivision of the work phases that we can create exclusive objects with sartorial feature where the customer will have a finished product which perfectly reflects his needs and style.
Convinced that the future will be guided by the Eco-sustainability and the beauty of the objects, AuroraGlassDesign places itself to meet these needs in the contemporary furnishing.